Applied Research Abroad Programs (ARAPS)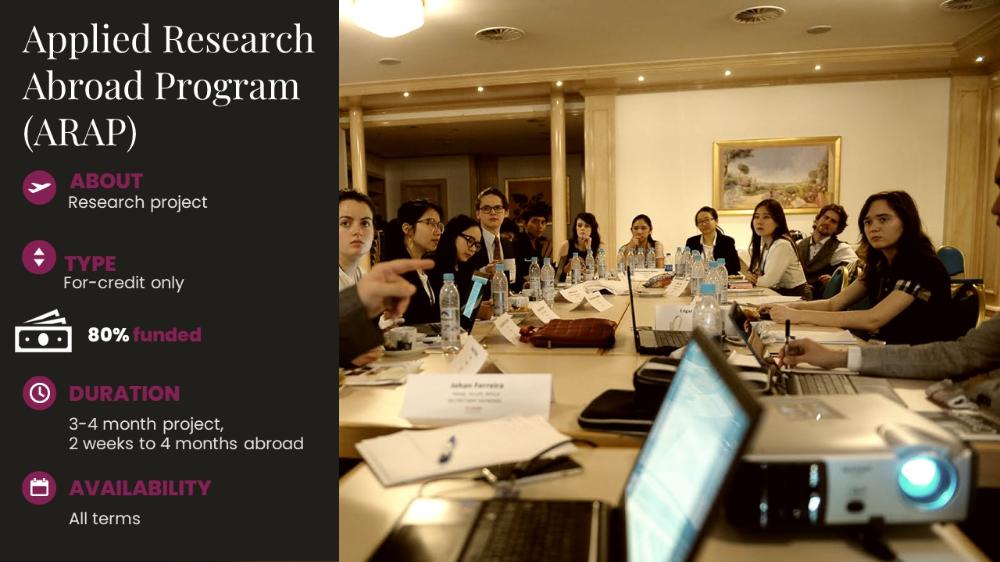 An Applied Research Abroad Project (ARAP) is a
1-4 month program
that provides students with an opportunity to contribute to an applied research project in their program area under the supervision of a Centennial faculty member and industry mentor.
Projects may be 'isolated' or part of a larger initiative that involves exploring new products, markets, technologies or commercialization opportunities.
There are a variety of ways the project may be structured with all or just some of the project occurring abroad. Elements may be done in advance or after the excursion, there may be virtual collaboration and or an in-person collaboration with other industry or academic institutional partners or students. These usually have a smaller amount of student placements and are an opportunity to leave a lasting impact on the scholarship at Centennial!
Some examples of recent 22-23 ARAPs are:
Sustainable Community Development in Puerto Plata, Dominican Republic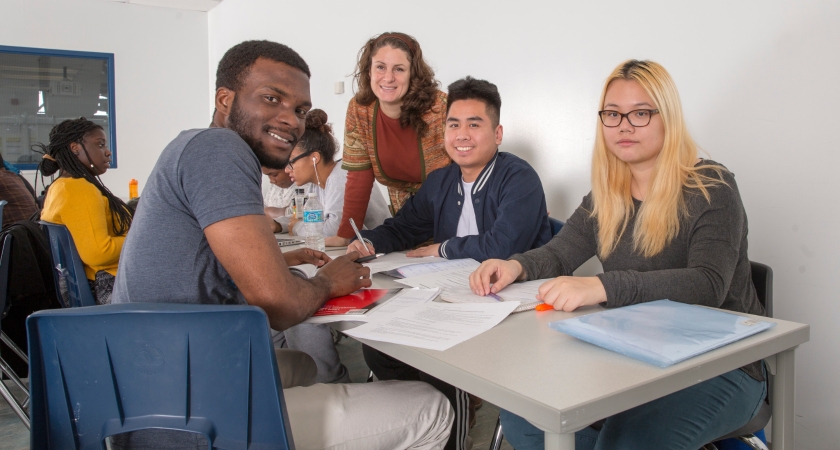 (Students engaging in research for the Community Development ARAP in Dominican Republic)
While both programs are led by Faculty, ARAPS are different from FLIPS as they are longer projects that are more involved and time consuming. Tangible products are often produced through them and credit can be granted towards relieving a field placement qualification as well. There is a lot of work in preparing students before, during and after the experience with an average of 90 - 115 hours of total time being committed as part of the participation. It is important that each student read the full program commitment carefully before they apply to ensure they can plan properly to be able to fully participate in all elements of the program.
The ideal candidate for such a program displays:
Local language speaking skills (an asset but not required)
Strong research skills and work ethic
Excellent organization and time management skills
Ability to work effectively with minimal supervision
Self-directed and take initiative to deliver on project goals
Effective communicator and team player
Collaborative mindset
Passionate about community economic development
The application process for an ARAP will likely involve:
A written Statement of Intent
A current Resume
A video submission responding to 5-7 questions related to the program
An interview with the supervising faculty
A completed application on the Global Experiences Portal
For
Faculty
proposing an ARAP please visit our
Faculty/Staff Program Options
Page.
For
Students
looking for a ARAP please visit our
All Programs
page for a list of current opportunities.